Sacha Caller
Renovate Australia
Pre-Sale Bathroom Renovation
So, you've decided to maximise the comfort of your home. Or, maybe you're getting ready to sell. Have you thought about the bathroom? This often overlooked room suffers a lot of wear and tear. From cracked tiles to flaky paint and discoloured fittings, a neglected bathroom can really turn a buyer off. Add value to your property and create a sense of luxury in your bathroom by making clever decisions during your renovation.
First, how's your budget? Do you need to do a major facelift, or is your bathroom in good enough nick that only a few improvements are necessary? If you get carried away with elaborate plans, you could end up overcapitalising. You don't need to spend big to have a big impact. A streamlined bathroom with stylish fittings is attainable with quality advice.
Good lighting can have a huge impact on the look of your bathroom. Add or enlarge your windows to let in more light, and you'll also improve air circulation. No room for more windows? Try a skylight with some well thought out task and feature lights.
Heating makes your bathroom that much more appealing to a buyer. Many options exist, including heated flooring, heated overhead lights and towel racks, and wall-mounted heating. Have a look at your choices and see what works best in your space. Once you've decided on your heating devices, enlist the services of a professional electrician who can install them safely.
A well-planned layout can make your bathroom appear bigger. These days, many people choose to replace the bathtub with a large glass screen shower and an elegant shower head to increase the sense of space and luxury in the room. If you can, give your bathroom a sense of modern style by adding a double basin.
When you're looking at paint and colour options, keep in mind that neutral colours have the broadest appeal to buyers, and will help to make your bathroom appear sophisticated and more open.
With so many options to consider, it's a good idea to consult with a professional. For many years at Renovate Australia, we've been helping people prepare their houses for sale. With our directory of quality, reliable contractors we can help you come up with the best and most cost-effective approach to upgrading your bathroom, and your whole home, ready for sale.
We'll Help You With Renovation Finance Up To $250,000 With Zero Monthly Payments & The Expertise To Upgrade Your Property (If Required)
Pay Us Back When You Sell Or Re-Finance, It's That Easy!
Renovate Now, Pay Us Back When You Sell
If You're A Home-Owner, Property Investor Or Owner-Builder And Want To Renovate Your Property, We Can Help.
Qualify For Renovation Loan
Renovation finance of $20,000 to $250,000 is available (if required) Pay back us back when you sell or re-finance.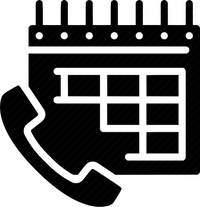 Schedule Free Consultation Call
Line Up Contractors
& Complete Renovation

If you are a home-owner, property investor or owner-builder schedule your free consultation call with our team
You can use our experts and trusted tradies or do it yourself, it's all up to you.
Pay Us Back When You Sell
Profit and sell your property for top dollar or keep it and enjoy it yourself by re-financing

property investor and owner-builder deserves the right to maximise the sales price of their home through renovation and/or subdivision.
Our aim is to make the renovation process enjoyable, and provide payment terms that are painless for Australian homeowners, property investors and owner-builders and help them achieve the benefit of increased property value.
Alanna wanted to sell her house. Situated in Sydney's Newtown area, she knew she could get a fantastic price if only she spent a little time and money fixing it up.
After a few phone calls, Alanna had lined up a slew of tradespeople. She had always wanted to see her family home in perfect condition, and she was excited to be watching her dream finally coming true.
Unfortunately, things didn't go as planned. After months of waiting and patient negotiating, nothing was finished. Her house was a mess.
Illness left Alanna unable to work and, as a result, she fell behind in her loan repayments. The bank refused to lend her any more money to finish her renovations. They even insisted that she hurry the sale.
At her wits end, Alana contacted Sacha Caller at Renovate Australia. Sacha listened to Alanna's story, a story that is all too common these days. He knew he could help.

Renovate Australia set Alanna up with their crew of quality tradespeople. Sacha assured Alanna that all she needed to do was relax and watch the work get done.

In a short time her home fully renovated and in impeccable condition. Alanna hadn't had to do a thing.
It looked beautiful, and it was ready for auction.
Thanks to Renovate Australia, Alana got the price she wanted, and she was able to sell her house on her own terms fully restored in perfect condition.
Scott's pet project investment property in Melbourne's up and coming West Footscray was suffering from some serious neglect.
The house seemed un-sellable and very few people turned up for the auction. But when Scott Oliver laid his eyes on the faded paint, the outdated cabinetry, and the broken fixtures, all he saw was potential.
A qualified local builder, Scott identified a solid foundation and knew that with some love and attention he could turn this dilapidated house into a beautiful family home.
Once he got his hands on the property, he consulted with Vendor's Advocate, Sam Spernat.
Together they identified the renovations that were necessary to bring this house back to life and ready for the market.
Sam put Scott in touch with Renovate Australia. Being a professional builder, Scott didn't need us to connect him with tradespeople. He didn't need any guidance either. What Scott needed was a quick loan with good terms. Renovate Australia was happy to help.

With so much experience renovating homes for others, Scott knows how important it is to work quickly and within a budget. He secured a $50 000 interest free loan from Renovate Australia and was then able to renovate the property from top to tail. He installed a brand new bathroom, all new electrical wiring, and air conditioning system. He sanded the original floorboards and gave the wall a fresh coat of paint.
When he'd finished, Scott was looking at a stunning, modern home almost unrecognisable from the original. He sold the property within weeks, ready for his next challenge.
Andrew Schepers grew up in Bendigo. After 20 years working in the booming housing industry on the Gold Coast, he returned to see what he could do back in his hometown.

He purchased a house in the style you'd expect to find in a central Victorian city - a 3-bedroom red brick with a good sized garden and shed.
Looking around, Andrew had the idea to update the property in a crisp, contemporary Gold Coast style.
He started with the outside, rendering the brick, extending the driveway and sculpting the garden. On the inside, he installed new kitchen cabinetry and appliances, swapped a bathroom with the laundry and gave the ensuite a touch of luxury.
With so much to do, Andrew needed an extension on his bank loan. Unfortunately, the bank flat out refused.
Andrew had renovated plenty of homes before, and he knew this one was going well. He just needed a little more time. That's when he found Renovate Australia.

Andrew was able to realise his vision and see the project to completion with just a little bit of help from Renovate Australia. He added some rooms, and installed some finishing touches, like the gorgeous feature wall in the entry.

When we visited Andrew, he was finished and very proud of his opulent abode. Even though it took longer than expected, Andrew was now standing in front of his dream home, excitedly shaking hands with his real estate agent.

Fequently Asked Questions
Why do people choose Renovate Australia?

We've helped with over 100 renovations.

15 plus years of experience.

We make sure our clients unlock the highest values for their home.

We know what buyers look for so you make maximise your profit.

Payment terms are interest-free.

Pay when you sell. It's that easy.
How do I get a project started with Renovate Australia?
It all starts when you submit your application and schedule a call with us. Then we'll meet you onsite for an in-depth consultation to discuss the best options for you. Simply click on this link to get started.
How much profit can I make on my home renovation?
The rule to follow has to be: Minimum spend for Maximum gain. A good rule of thumb is spending no more than 10 per cent of the home's value on your renovation, for every dollar you invest in your renovation you should be aiming to get a two-dollar increase in the sales price. You don't want to overcapitalize, yet you also need to ensure you don't undercapitalize to get it just right for your target market. However, a number of other factors especially timing can have a big impact which may be as important as your profit. Hence why it's a good idea to leave it to the experts at Renovate Australia.
Will Renovate Australia manage the entire job for me?
Our main aim is to ensure that your renovation is a success. We can cater to all types requirements ranging from partial services to a one-stop-shop solution from inception through to completion including extended payment terms. We will explore the options with you so you can choose what is right for you.

Should I renovate to sell or sell 'as is'?
Renovation is profitable for most cases but not all. We can suggest the right strategy after a consultation session as a number of factors have to be considered in order to determine whether renovation is the right option or not. Understanding your circumstances, the current market, your location and your timeline are the key to unlock the full potential.
Renovate to enjoy or renovate to sell?
The choice is yours, but we will help you to find the right strategy. If you renovate to sell we can negotiate extended payment terms so that you are not out of pocket until you sell.
Can you help homeowners to carry out their own renovations?
Yes, we can tailor to meet your requirements so that you get exactly what you are looking for. We have successfully teamed up with a number of owner-builders. This serves as a good testimonial that we can add value all along the value chain where ever you need us.
Is home renovation profitable before selling the house?
In most cases, home renovation is profitable if you are planning to sell the house. However, it is not always the case. We can inspect the house and do thorough research to determine whether or not home renovation is the right option for you.
How much renovation finance can I get?
You can get renovation finance of $20,000 to $250,000 with no monthly payments and pay us back when you sell or refinance
Suite 805, 1 Queens Road

Melbourne, VIC 3004
ACN: 622 628 602
Tel: 1300 207 340
Email: Info@renovateaustralia.com.au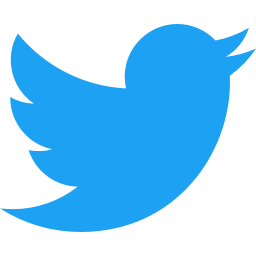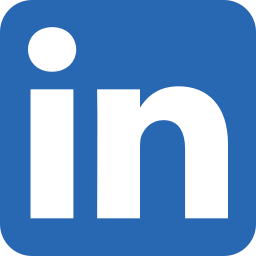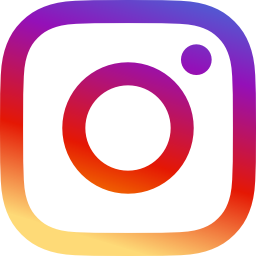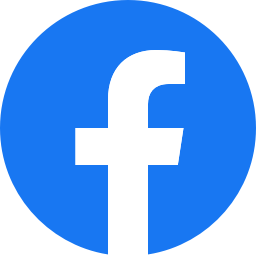 © 2020 - Renovate Australia Pty. Ltd. ACN: 622 628 602